Welcome to the Diggy's Adventure official Wiki page!
GAME
CAMP
GENERAL
TECHNICAL

Find the latest news and update notes on our Forum here

Administration
This page is administered by the Pixel Federation staff & Wiki admins. Content may be added by anyone.
Feel free to contribute! Join the Wiki team by signing in.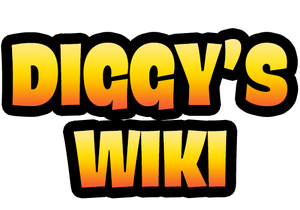 NEED HELP?
If you find any discrepancies or any general issues with your game, please contact our Diggy's Adventure Support. If you want to join our Community, you can do so on Facebook or our official Forum.
FACEBOOK
Follow us on Facebook to get the most recent news & to receive great free gifts!
Changelogs
Game update information: Changelogs