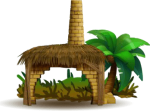 Metals are needed for several things in the game.
Anvil Slots
You will need to purchase Anvil slots for your Metallurgist to forge.
There are 6 slots available to purchase and you only have to buy them the one time.
Certain levels and/or regions are required to purchase these slots.
| Anvils | Cost | Region | Level |
| --- | --- | --- | --- |
| Anvil 1 | Free | | 1 |
| Anvil 2 | 1500 | | 24 |
| Anvil 3 | 3000 | | 48 |
| Anvil 4 | 5000 | | 72 |
| Anvil 5 | 10,000 | | 96 |
| Anvil 6 | 30,000 | | 120 |
Product you can make
Item
Name
Qty
Time
Ingredients
Pillar Value Increase
XP Gain
per hour
Pillar Uplift %
DPW
XP Gain/Hour

Iron
3
1:00
6 5 3
1,515 -> 4,350
2,835
187%
7,185

Bronze
5
1:00
5 5 1
1,125 -> 5,000
3,875
344%
8,875

Dragon Ingot
1
0:30
5 15 25
14,625 -> 16,500
3,750
13%
36,750

Orichalcum
1
0:30
5 5 20
18,475 -> 25,000
13,050
35%
63,050

Adamantine Steel
2
2:00
6 3
105,900 -> 110,000
2,050
4%
57,050

Amazonium
1
2:00
5 3 10
195,600 -> 250,000
27,200
28%
152,200

Electrum
1
1:00
4 5 10 000
41,250 -> 70,000
28,750
70%
98,750

Superchromium
1
2:00
4 10 20
N/A
N/A
N/A
N/A

Jadeite Key*
1
24:00
1 200
N/A
N/A
N/A
N/A

Obsidian Key*
1
24:00
3 15 50
N/A
N/A
N/A
N/A
Production of keys will not be doubled during a Double Production week (DPW)